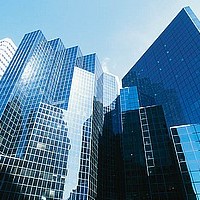 Nu-Tech Electric, Inc.
Nu-Tech Electric Inc. specializes in the temperature control installation of new and retrofit projects. We are fully licensed, insured, bonded and a member of International Brotherhood of Electrical Workers. We are a woman owned and operated business located in Orland Park and serving the Chicago land area.
With a combined experience and knowledge of over 22 years providing electrical installation and services, our customer receives the highest quality of workmanship and efficiency. Building a lasting relationship by responding in a timely manner and applying the professionalism in our relationship fosters prosperity and continuing highest service.
Finding the most economical and efficient solution, is what makes us different from our competition. The bottom line is that we save you time and money.
We believe that our customers should have a memorable experience with us, because we know our customers like value, communication, positive attitude, reliability, performance, assurance and exceptional service.
We look forward to working with you and quoting your projects.